Beyoncé encourages a dangerous "victim mentality" in all the single ladies and black people. If I was Beyoncé, I would just get on with the singing and maybe then she would reach the same level of superstardom as Whitney.
Destiny's Child made my adolescents. I remember purchasing, "The Writings on the Wall" aged 10, and on holiday in Les Charmettes, my dad explaining the significance of "Bills, Bills, Bills" to his most expensive child. I still believe it is one of the best albums of all time! "Survivor" was also a brilliant album. "Charlie's Angels" and "Bootylicious" are really good-fun pop music and "Survivor" helped me survive being bullied at school. I loved that whole album especially "Nasty" - I mean what sort of lunatic would walk out the house without their clothes on?! Probably someone in the "Liberal Elite", they are always up to all kinds of crazy stuff , for example believing a woman should receive equal pay to a man, for no other reason other than the fact they are a woman!! Or maybe Beyoncé herself? She doesn't seem to wear much clothes during some of her performances.
I loved Beyonce (and Kelly too) as solo artists as well… at first… I actually went to see Beyonce in concert twice. Then, shortly after "Dream Girls", I began to despise her, she became the singing personification of the point made previously.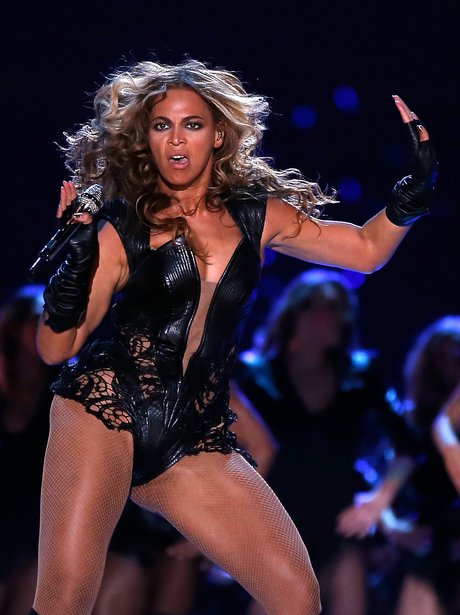 Every single song the same thing: blah blah blah I hate men!
I would describe her genre as "Feminist Music". Other than "Love on Top" (which was great!) and her attempt to be "cool and edgy" with "Drunk in Love" (which I corroborate the ladies below denunciation) she seemed to just continuously bash men.
Once I thought she had finally finished her morbid fascination with feminism and tirade of man bashing, she has to go and release "Lemonade" and start white people bashing instead. Why did she feel the need to bash white people - perhaps it was due to her album sales dipping?
https://en.wikipedia.org/wiki/Beyonc%C3%A9_discography
vs
https://en.wikipedia.org/wiki/Whitney_Houston_discography
Why is it when we rewind the clock 20 years previously that Whitney Houston managed to sell millions of records despite being black and female. She may have claimed that was "Every Woman" but she didn't claim that due to that she was a victim of discrimination.
When it came to racism, Whitney seemed to make it disappear. Not only was Whitney one of the first black artists on MTV, but prior to her singing career, she was one of the first black models to feature on the cover of "Seventeen Magazine". Then, of course, we also had "The Bodyguard" . Part of the reason why the film was such a success, other than the acting and the fantastic music, was that it was the first time ever there was a romantic relationship between a white and black person without it trying to be controversial. The romance was received innocuously, because Kevin Costner and Whitney Houston didn't make a big deal about it. It was simply just a man and woman falling in love regardless of race.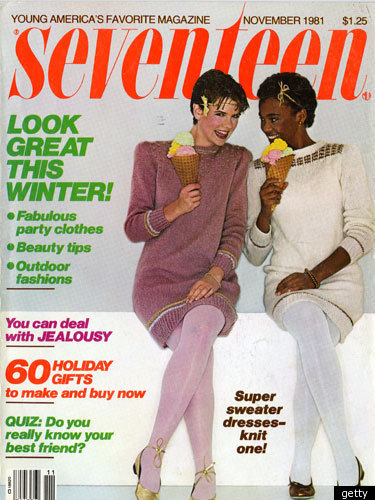 What Beyoncé is doing is putting a "Victim Mentality" into women and black peoples head. Instead of empowering black people and women, on the contrary she is doing the opposite, she is making them feel powerless; it is making them feel incarcerated. If someone has a victim mentality and believe they won't be successful, due to being discriminated against or other reasons, they won't be! It's that simple. It's similar to people who claim that because they aren't from a very privileged background that they won't be successful. Yes, everything is circumstantial to a certain extent, but there are mountains of cases demonstrating the opposite.
Perhaps if Beyonce stopped complaining about being black and female there would be less discrimination against thus. Constantly complaining about being discriminated against does always not get you far, in fact it is counterproductive as sometimes as it can antagonize people.

(Who is better)

Beyonce should look to Whitney in how she handled being black and women, a pinnacle example of this was when Whitney performed at Nelson Mandela's 70th birthday. Obviously a huge figure in the black rights movement, Whitney was questioned about the political significance of her performing at the event. Whitney responded by stating that she was performing because it was his birthday and he was her favourite singer. There is no "Victim Mentality", no complaining about being female or black, she just got on with the singing.
Perhaps Beyoncé's attitude is what is hindering her reaching the next level of superstardom and put her in the same category as Whitney Houston, Michael Jackson, Elvis Presley and Mariah Carey.
P.S. Since it is St. Patrick's day here is a video of me dancing. Note the double back click into the double spin en pointe and double, single, triple and land en pointe then the video following. Happy St. Patrick's day!
Also here is a clip of me singing "Danny Boy"